Spotlight on Musicals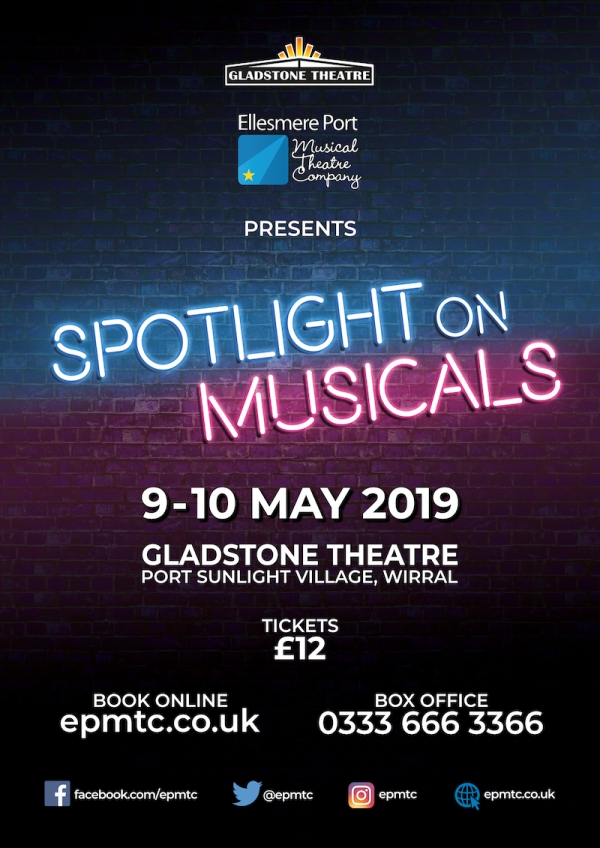 How to get there
9th May - 10th May
Spotlight on Musicals
Gladstone Theatre, Port Sunlight
9th and 10th May 2019
Ellesmere Port Musical Theatre Company are delighted to announce that tickets are now on sale for our musical extravaganza 'Spotlight on Musicals'
'Spotlight on Musicals' is a journey through the decades of all the finest shows.
We begin our journey in the 1930's when EPMTC was first formed. With the help of Alexa, we travel through time and stop off at some of the greatest musicals ever written.
So do not hesitate to come and join us at The Gladstone Theatre in Port Sunlight on the 9th and 10th of May 2019. Tickets are on sale now.
Production Team:
Liz Legerton
Chloe Donley
Carly Dallen