Music of the Movies - At Westbourne Hall, West Kirby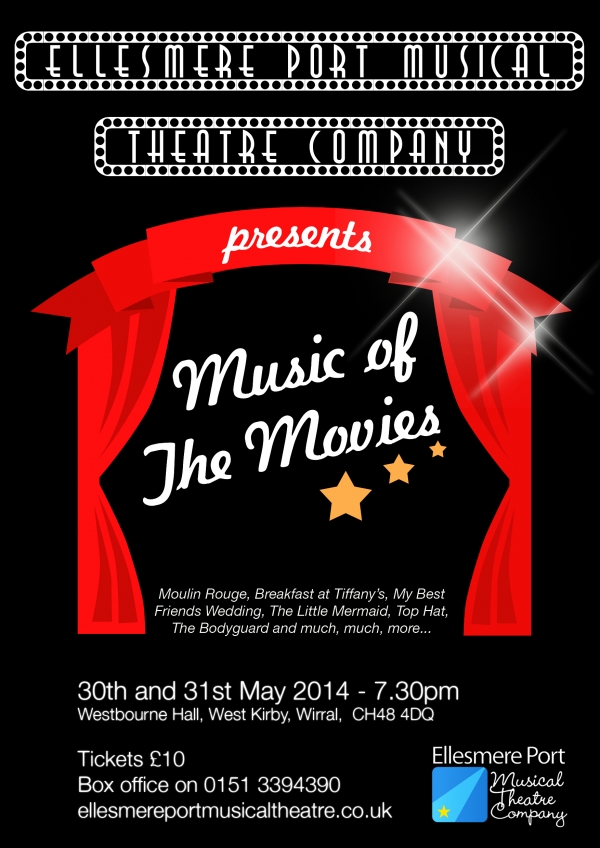 How to get there
30th May - 31st May
Music of the Movies
30th and 31st May 2014
Westbourne Hall
West Kirby, Wirral, CH48 4DQ
EPMTC are proud to bring their show, Music of the Movies, to Westbourne Hall. The show will feature popular songs and dance made famous through some of the best film soundtracks of the last 50 years. Featuring music from Moulin Rouge, Beaches, My best friend's wedding, Notting Hill, Breakfast at Tiffany's, The Bodyguard and so much more!
An evening not to be missed.
Tickets are priced at £10 and are available from the box office on 0151 3394390 or online by clicking here.
Cabaret Seating round tables of 8.
Production Team
Musical Director/Director: Craig Price
Choreographer: Pam Watson