It's a wonderful life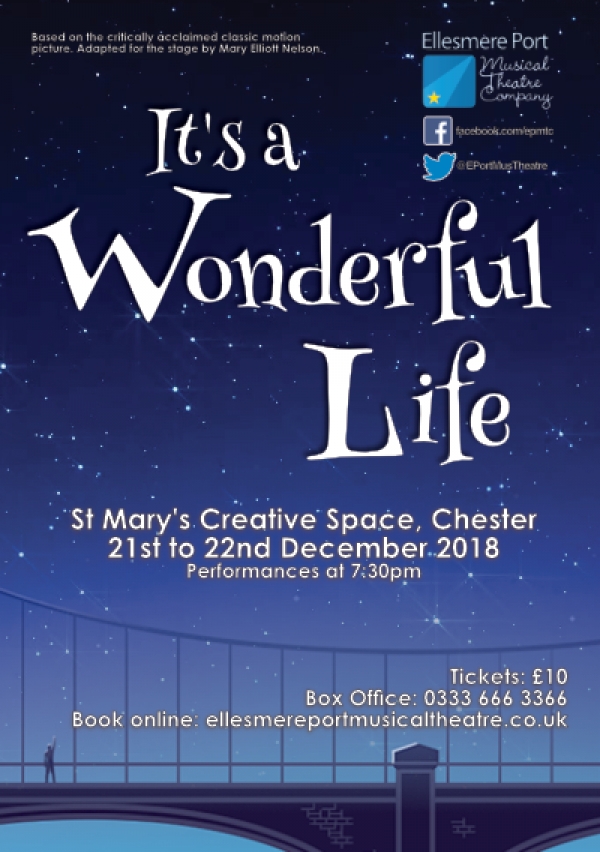 How to get there
21st December - 22nd December
Adapted for the stage by Mary Elliot Nelson.
George Bailey has spent his entire life giving of himself to the people of Bedford Falls. Overwhelmed by family responsibilities and the sense of obligation towards his community, he sees his youth, dreams and opportunities pass him by. It's Christmas Eve, and George is broken and suicidal over the misplacement of an $8,000 loan and the scheming of evil millionaire, Mr Potter. George's guardian angel appears to show him what life would be like if George didn't exist. George meant so much to so many people; should he really throw that all away?
Ellesmere Port Musical Theatre Company present the critically acclaimed classic motion picture adapted for the stage by Mary Elliott Nelson. Join us at St Mary's Creative Space, Chester for two nights only on 21st and 22nd December 2018 and immerse yourself in the magic of this classic Christmas tale.