Comfort and Joy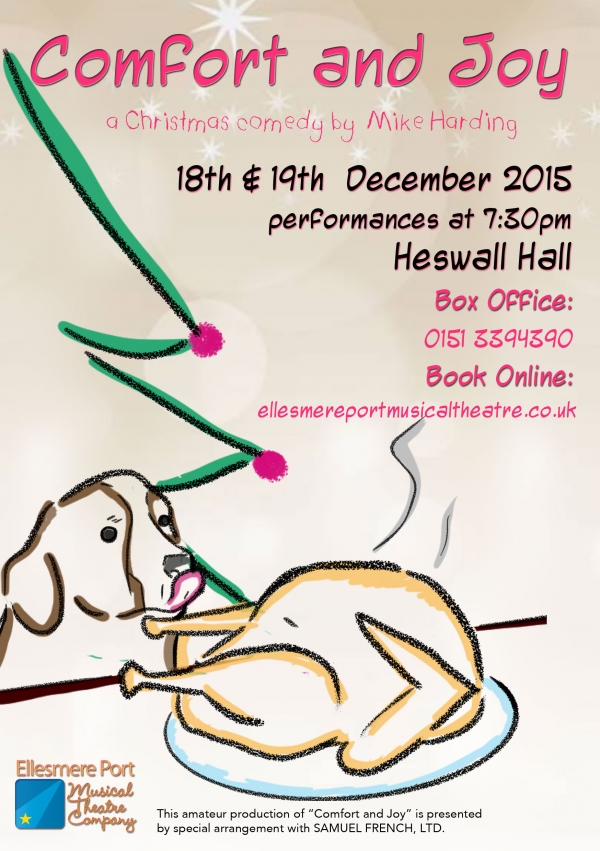 How to get there
18th December - 19th December
Comfort and Joy - by Mike Harding
18th & 19th December 2015
Heswall Hall
It's Christmas. Relatives you hardly ever see and who are now very different from you arrive at your house for the festivities. No-one receives a present that is at all appropriate. Culinary disasters abound. Long-buried resentmen's rear their ugly heads as the alcohol flows and tongues are loosened.
Comfort and Joy, Mike Harding's comedy, is painfully — but always amusingly — familiar.
Cast
Goff: Vince Stonely
Martin: Colin Hodson
Margaret: Pam Watson
Helen: Sheryl Dean
Kathy: Donna Dale
Crispin: Damian Riverol
Jimmy: Andy Nickson
Fiona: Mandy Helsby
Monica: Sasha Edge
Chapman: Chris Pacitti
Pat: Sasha Edge
Hughie: Chris Pacitti
Production Team
Director: Andy Nickson
Box Office:
0151 3394390
Book Online through the link above.