One Week to go!
13th March 2013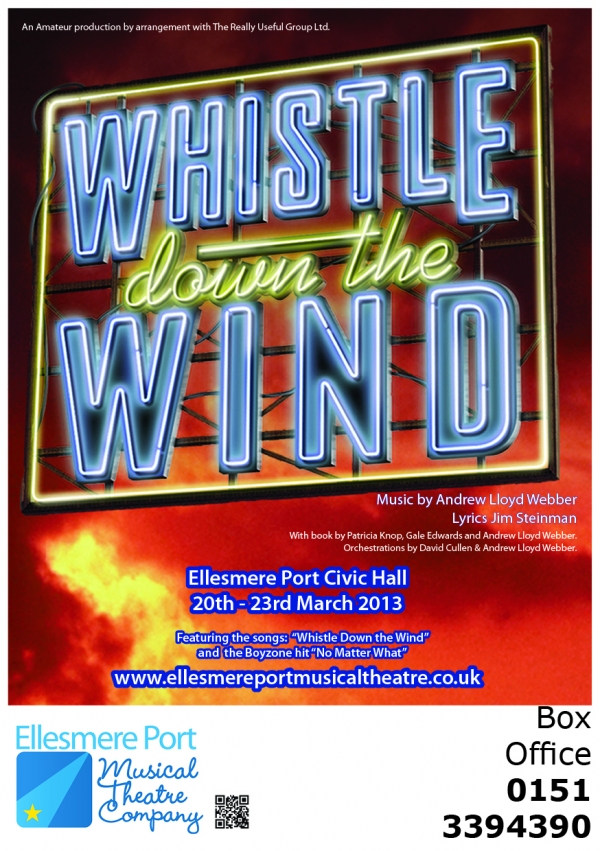 If you haven't already booked your tickets, be sure you don't miss out.
We are excited to bring you our production of the Andrew Lloyd-Webber hit musical, Whistle Down the Wind.
20th to 23rd March 2013
Ellesmere Port Civic Hall.
Read more on the show page http://www.ellesmereportmusicaltheatre.co.uk/whats-on/record.php?id=10
Tickets are available from the box office on 0151 3394390 or by clicking "buy tickets" above.
Enjoy the show!