New Season at the Floral Pavilion
28th June 2014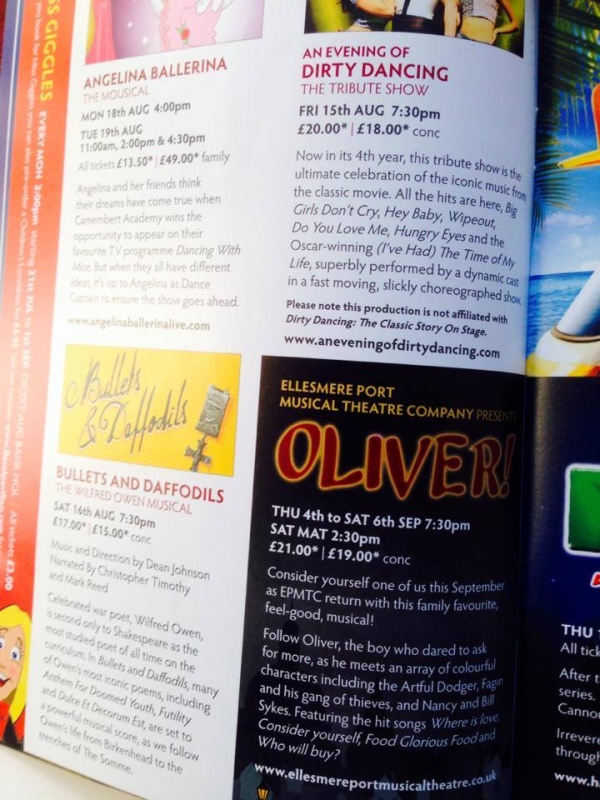 Received your brochure yet?
Mailing list subscribers will have received the new brochure from the Floral Pavilion. There's loads of exciting concerts, musicals and plays and of course very early in the season EPMTC are returning to the Floral to present our new production of Oliver!
Tickets are on sale now so check us out and get booking your seats for this musical classic that the whole family will enjoy.
Oliver runs from 4th to 6th September 2014 with performances at 7:30 and a Saturday matinee.
Book now by calling the Floral box office on 0151 6660000 or book online by visiting www.floralpavilion.com