Crufts Winner Takes Centre Stage in EPMTC's Oliver!
23rd July 2014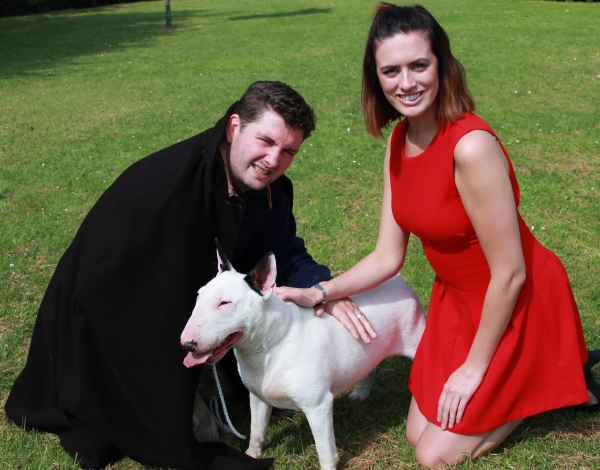 Award winning theatre group Ellesmere Port Musical Theatre Company (EPMTC) are delighted to announce their latest cast member Lulu in their forthcoming production of Oliver! at The Floral Pavilion, in New Brighton. Unlike the famous Scottish singer of same name, this Lulu is an 18th month old Bull Terrior and she is preparing to make her theatre debut playing the role of Bullseye – the dog of feared villain Bill Sykes. Lulu will try to look menacing as she joins the 50+ strong cast of local adults and children in Oliver!
Crufts boasts its position as the world's largest Dog show. The televised event is held annually in the Birmingham NEC and after qualifying through kennel clubs up and down the country, dogs compete for a variety of awards In the 2014 show Lulu was the proud winner of 'Best Puppy' in addition to a whole host of other awards Lulu has received across the country.
Oliver! will be performed at the Floral Pavilion, New Brighton. 4th to 6th September 2014. Performances at 7:30pm with a matinee on 6th at 2:30pm.
Buy your tickets for EPMTC's Oliver now by calling the Floral Pavilion Box Office on 0151 6660000 or book online at http://www.floralpavilion.com/en-GB/shows/oliver!%20-%20ellesmere%20port%20musical%20theatre%20company/events
Image shows Lulu with cast members Rob Poston (Bill Sykes) and Sara Haynes (Nancy)