Christmas Carol Auditions
7th May 2018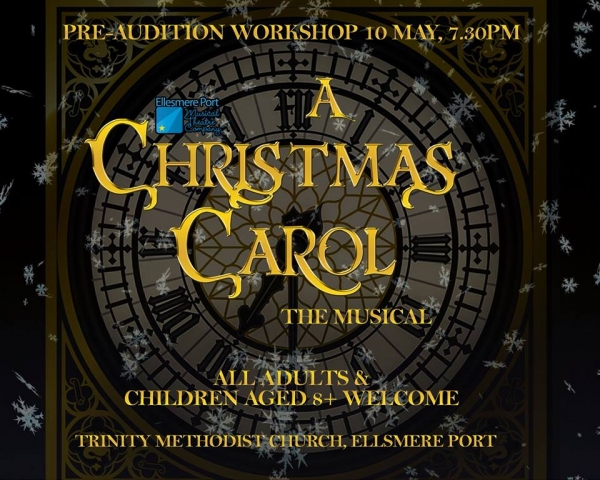 Auditions for our November 2018 production of A Christmas Carol will be held on Sunday 20th May.
2pm - Children's open workshop auditions. Children do not need to prepare anything before hand.
3:30-7pm - Adult open auditions.
If you are interested in joining us for the production we are holding pre-audition information evenings on Thursday 10th May and Monday 14th May where audition material will be available.
The auditions and the pre-audition evenings will be held at our rehearsal venue, Trinity Methodist Church, Whitby Road, Ellesmere Port. CH65 0AB